Textless wallpapers from the Konnan Yatte Mimashita Pamphlet.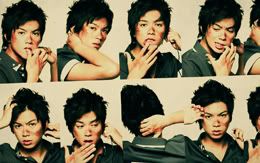 (

Jia Teng Cheng Liang! I wanna be your sound~Collapse

)



-------------------------
* Pamphlet scans by
inala. Thankyouthankyouthankyou~
* If you feel that some of these are too bare, I won't mind if you tweak them. Add your own text, change the contrast and brightness, etc. if you like :)
* "Xiexie"!