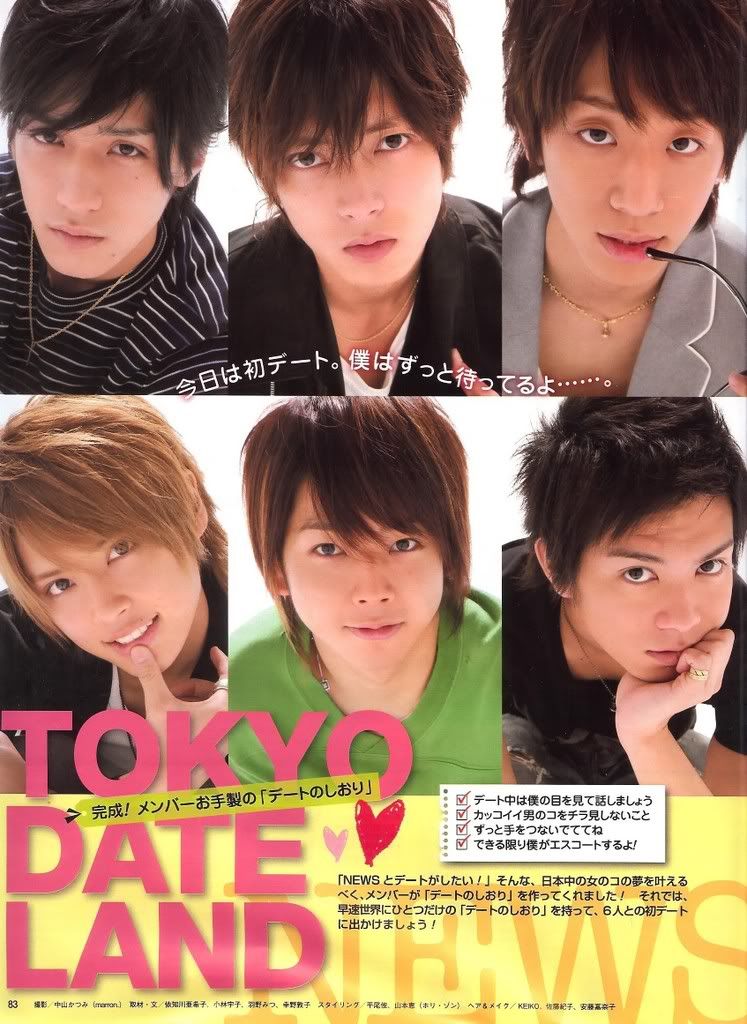 TOKYO DATE LAND
Today is the first date. Forever I'll wait for you...
Perfection! NEWS members' handmade "Date Guide"
∇During the date, look in my eyes when we talk to one another
∇Don't look at another cool guy
∇I won't ever let go of your hand
∇I will escort you!

"I want to have a date with NEWS!" Throughout Japan's dream girl is granted a date by a member, with the making of a "Date Guide"! And so, possessing the world's one and only "Date Guide", with 6 people's first date will be shown!

To the translations...