I was fortunate enough to go to the first show of the tour today in Sendai, and I've typed up a flaily report in my journal here if anyone's curious.

For those that don't care to read the whole thing, the highlights (for me, anyway) were -

- Special guest Takizawa Hideaki during the MC! :D

- I'm nearly 100% sure Koyama is getting a solo butai. He speaks so fast, I missed a bit, but I think he said he was going to have a butai, on his own, and that this was the first time he'd spoken of it.

- Masu's solo is Masuperman. LOL.

If anyone is thinking of buying some con goods from some of the people offering, and is interested in checking out the stuff before hand, I'd be happy to take photos of some of the stuff I bought and share them. ♥

Edit:

Click for larger images. I've only shared photos of things that haven't already been shared.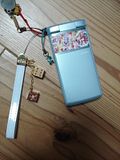 (attached to my keitai, just for comparison's sake)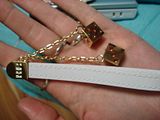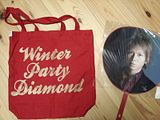 Bag with the uchiwa. Again, for comparison's sake, to show the approximate size of the bag.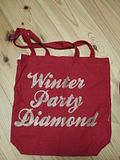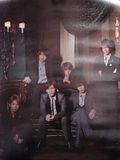 This is the group poster, and a terrible shot of it at that. It's probably a metre in height, maybe a little more, and maybe 50-60cm wide, I guess.

All the posters are wonderful photos though, and they're a really thick, nice cardboard with a sort of matte finish, not a shiny, flimsy poster like you'd get out of a magazine.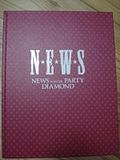 Pamphlet cover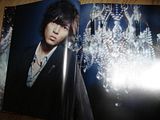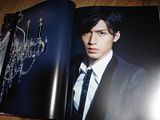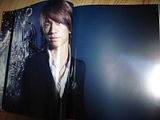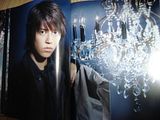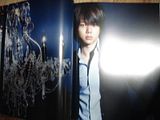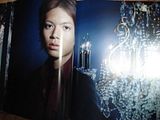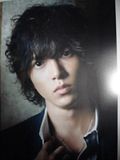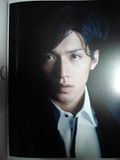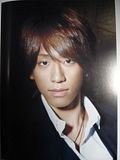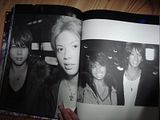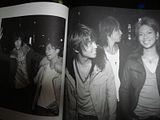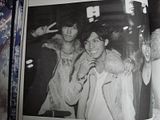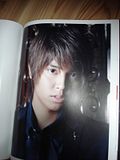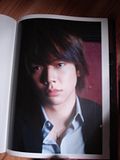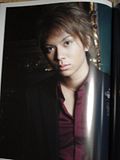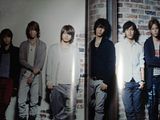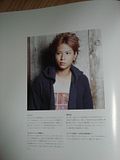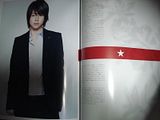 The pamphlet has a little insert thing of black and white photos - that's where those ones come from. The last two pictures are of the interview pages - each member has two pages. I've taken example photos of each of the interview pages.