I want introduce to all of you…
The new Couple!!
Pi-Ya!!
Yamapi-Yuuya…:D
Since I see them in Summer Time PV Making when Yuuya said "Say Pi-Ya!"
I directly realized that "Pi-Ya" is "Yamapi-Yuuya" or maybe my imagination is too high??
And then after see many pics that show Yamapi and Yuuya more and more close, I want choose some good pic..:D
Just see and enjoy it…

When in date...:D (thank
nichiya for this gif!)

In the wedding's day..XD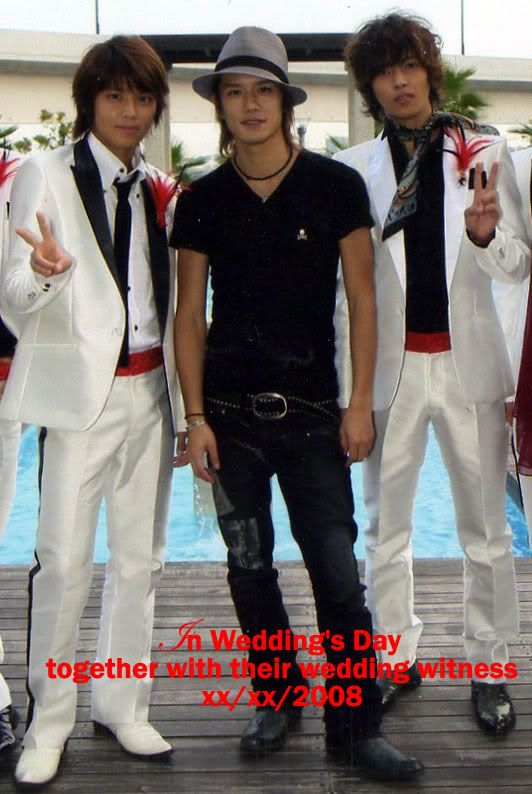 Yuuya want Honeymoon!!:D
And then when they in honeymoon…
And last, I'm very excited when see them in latest CM Lawson Making
Have a nice day all..
This is just for fun…^^